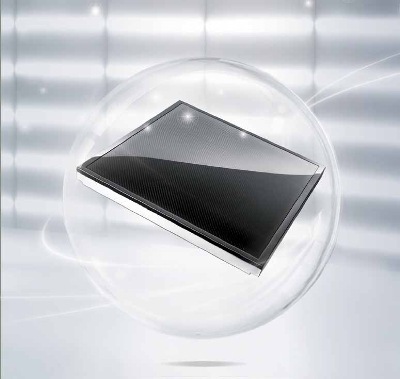 Large Image Processing Unit
Vatech's state of the art Xmaru1717 is an image
processing unit that is developed with a Flat Panel
X-ray Detector from Samsung. Xmaru1717 provides
wider active area for an image, and a versatile and
reliable imaging solutions for your daily diagnostic
needs. Its single panel and a-Si TFT active matrix
produce high quality images and easy integration to
all radiography systems.

Large Active Area for the Image
It has a Large detector size at 17"X17"(43cmX43cm). With just one shot, you can acquire an image of your preferred anatomical view such as that of the bottom cervical vertebra or diaphragm at frontal plane, or that of the thoracic vertebra at lateral plane without rotating the detector unit.

Superior Diagnostic Image Quality
Its single panel design with eliminated butt area, enhances image quality and produces more reliable images. It's "a-Si TFT active matrix" enables it to provide superior image resolution. Xmaru1717 guarantees constant and reliable performances in its any temperature and humidity.

Quick & Easy Integration
The user-friendly design of Xmaru1717 leads the way to an easy and quick integration with all radiography systems.


The weight is 13.4kg,
and dimension is 500x497x45mm.

The energy range is 40-150kV,
and pixel pitch is 143μm,
effective pixel matrix 3000x3000,
while pixel matrix 3072x3072.

The detector type is amorphous silicon with
scintillator of CsI:Tl